John Barkhouse
Chief Executive Officer
John Barkhouse is the Chief Executive Officer of Cabinetworks Group, joining the company in November 2021. John brings over 25 years of experience leading global mid and large cap companies in the industrial, energy, and services sectors.
Before joining Cabinetworks, John held leadership roles with Caterpillar, Newalta Corporation, Clarios, and Brookfield Asset Management. John has a proven track record of transforming and growing companies through service and manufacturing innovation, operational excellence, and teamwork while keeping customers at the heart of the business. As CEO, he led oilfield services company Newalta through the most significant oil crash in history. He transformed the company from a transactional-oriented service company to an integrated solutions provider. As Chairman and CEO at automotive supplier Clarios, John led the creation of the newly carved out company, establishing the strategy and values of the organization while navigating it through COVID-19 to record results.
John holds an MBA from Bradley and an Engineering degree from Dalhousie University.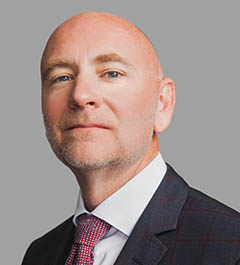 Christian Cook
Chairman of the Board
Following the retirement of former CEO Joe Gross, Platinum Equity appointed Christian Cook, Managing Director at Platinum, as the interim leader of Cabinetworks Group, and led the nation-wide search for a new permanent CEO. Christian continues serving Cabinetworks as Chairman.
In his role as a Managing Director at Platinum Equity, Christian is responsible for managing the transition of newly acquired companies into Platinum Equity's portfolio. Christian was most recently with AlixPartners where he focused on the operational improvements and cost reduction opportunities during M&A and restructuring. Prior to AlixPartners, Christian was a Senior Manager with Deloitte.
Christian holds an undergraduate degree from the Georgia Institute of Technology. He also holds a Master's of International Business Studies degree from University of South Carolina. Christian has spoken at the Wharton School and numerous M&A and restructuring panels.
Joe Durham
Chief Financial Officer
Joe is the Chief Financial Officer of Cabinetworks Group. Joe brings over 20 years of financial leadership to the organization, having previously served as Chief Financial Officer for Masco Cabinetry. Prior to joining Masco Cabinetry, Joe spent seven years with Harman International, including as VP and Controller of Harman's North America Connected Car division in Novi, MI, and Director of M&A in Stamford, CT. Prior to joining Harman, Joe held positions in the banking industry, both at Credit Suisse and Wachovia Securities.
Joe earned his Bachelor of Science degree in Industrial Engineering from North Carolina State University.
Mark Trexler
Chief Operations Officer
Mark is the Chief Operations Officer of Cabinetworks Group.  Prior to Cabinetworks he served as the Chief Operating Officer for acpi. Mark has over 40 years of experience in the woodworking industry, including as President and Chief Executive Officer of Master WoodCraft Cabinetry, which was acquired by acpi in 2018. Previously, Mark has served in a variety of leadership roles in both the kitchen cabinetry and furniture manufacturing industries.
Mark is a graduate of North Carolina State University with a BS in Industrial Engineering/FMM.
JoAnn Morelli
Chief Human Resources Officer
JoAnn Morelli is the Chief Human Resources Officer of Cabinetworks Group. Jo Ann brings extensive human resources leadership experience to the Cabinetworks executive team, spanning the manufacturing, operations, supply chain, distribution, marketing, sales, and service sectors. Prior to Cabinetworks, Jo Ann spent twelve years as a global human resource executive for Essilor International and served in numerous HR leadership roles with Ford Motor Company for ten years before Essilor.
Jo Ann holds a bachelor's degree in Psychology from the University of Dayton.
Marla Zwas
Chief Legal Officer
Marla Zwas is the Chief Legal Officer for Cabinetworks Group. Marla provides direction on significant legal and regulatory matters and works to minimize legal risk while leading our Contracts department.
Marla brings a wealth of experience to the company. After beginning her legal career in private practice, Marla held several in-house counsel roles with high-profile, Michigan-based companies including Pulte Homes, Chrysler (now Stellantis), and Flagstar Bank. She most recently served as General Counsel for Truck Hero, an Ann Arbor-based automotive accessories manufacturer.
Jessica Joffe
Senior Vice President, Marketing and Customer Care
Jessica Joffe is the Senior Vice President of Marketing and Customer Care for Cabinetworks Group, responsible for marketing strategies and the customer experience across all brands and channels. During Jessica's 8-year tenure with the company, she has held numerous roles with increasing responsibility, including Director of Product Management, and most recently, Vice President of Marketing. Prior to joining the company, Jessica worked across several functions within the cabinet industry.
Jessica holds a bachelor's degree in Chemical Engineering from the University of Virginia and an MBA from the University of Maryland.
Tony Heldreth
Chief Supply Chain and Procurement Officer
Tony Heldreth is the Chief Supply Chain and Procurement Officer of Cabinetworks Group.  Tony's a sharp focus on transforming our supply chain to meet the ever-challenging demands of our industry.
Tony has broad expertise in supply chain management, including a background specific to building materials. After starting his career at GE, Tony held positions at Formica Corporation and Owens Corning, where he managed distribution and logistics strategy transformations while simplifying business practices. He has also led portfolio companies for multiple private equity firms.
Rebecca Baigrie
Senior Vice President of Strategy
Rebecca Baigrie is the Senior Vice President of Strategy of Cabinetworks Group. Rebecca leads price and promotion optimization, product platform harmonization, and business strategy and analysis. Rebecca joined Masco Corporation in 2004 and then Masco Cabinetry in 2011, where in her most recent role as Vice President of Strategy and Business Development she focused on competitive intelligence, sales and marketing analytics, pricing and promotional strategy, and marketing finance.
Rebecca has a Bachelor of Science in Biomedical Studies from Grand Valley State University and an MBA from Indiana University.
Alex Zak
Chief Transformation Officer
Alex Zak is the  Chief Transformation Officer for Cabinetworks Group.  He works closely with our leadership team to drive transformative initiatives across the entire business.  Alex recently led transformation strategy for another operating unit within the Platinum Equity portfolio. He brings additional experience working with Fortune 200 organizations, management consulting firms and other Platinum Equity-backed companies, having focused on a variety of corporate strategy, operational and transformational initiatives.
Alex lives in Boulder, Colorado with his wife Jenny and their tireless 15-month-old son, Peter. In his free time, Alex likes to stay active with trail running, hiking, mountain biking, cross country and downhill skiing.
Mike Franklin
Chief Information Officer
Mike is the Chief Information Officer of Cabinetworks Group. Prior to Cabinetworks, Mike served as Chief Information Officer for acpi. Mike has over 18 years of experience in the building products industry and over 24 years of experience spanning building products, technology and the defense industry. Prior to acpi, Mike held several executive level roles at American Gypsum in IT, marketing, logistics and customer service, including Vice President of Marketing and Vice President of IT and Customer Support. 
Mike has a BS from University of Nevada and his MBA from Southern Methodist University.
Chris Winans
Chief Integration Officer
Chris is the Chief Integration Officer of Cabinetworks Group. Previously, Chris served as the Vice President of Operations for Masco Cabinetry. Chris joined the KraftMaid brand in 1989 as a material handler within manufacturing. Since then, Chris has held a variety of responsibilities within Masco Cabinetry including supply chain, logistics, material planning, manufacturing, quality, and environmental health and safety.